Ten Tips to Help You Finish Writing Your Novel
by: Ann Roscopf Allen
Set aside a time to write and keep it sacred.
Remove all distractions while you write.
Outline your plot.
Avoid the intimidation of a blank computer screen.
Keep a draft mentality.
Don't feel compelled to begin at the beginning.
Organize your files, especially if you are not going to write in order.
Revise, revise, revise.
Don't be afraid of putting yourself out there.
Only you can determine when you are finished.
[ Read Full Article ]



Writing a Book

Take Baby Steps In Your Writing To Yield A Book
by: Shery Ma Belle Arrieta-Russ

The thought of writing a book is usually daunting for many writers. After all, how and where do you begin writing a book that's anywhere from 25,000 to 100,000 words?

Big numbers can be pretty intimidating. But there's a way to get around this. And it's by taking baby steps -- writing one chapter or even 300-500 words at a time.

This is how I wrote my book, WEEKLY WRITES: 52 Weeks of Writing Bliss!** Every week for one whole year, I wrote one chapter or module. Each module was only 250 to 500 words. It helped too that as I wrote each module, writers were "testing" it. They did the activities in the module I sent out to them every week.

When I started, I began with an outline for Weekly Writes. This was just so I could see what I was supposed to do every week. An outline doesn't have to be set in stone. Think of an outline as a frame, a guide. It can be modified as you go along. So by the time I'd written chapter/module 52, I realized I had a book ready to show to a publisher or one that I could self-publish and sell the next day.

I didn't intend for Weekly Writes to be a book. I created it as an e-mail course. But when week 52 came around, I knew Weekly Writes could be a book too. I sent a proposal to a publisher and a week later received a note that she wished to review the manuscript. A couple of weeks later, I was offered a contract and given a deadline for submitting the final draft.

It took about 6 weeks to edit and rewrite some chapters. And to make the book even more useful to readers, I invited writers who had taken the e-mail course version to contribute creative pieces they've written as a direct result of doing the writing activities in the course modules.

The result? A *writer-tested* book.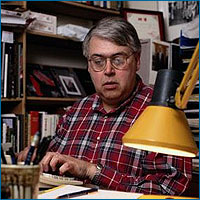 On top of that, I had fun writing it because when I wrote a chapter, I simply wrote. I stuck to writing 250-500 words once a week. One baby step at a time. It was certainly easier to write when I worked with smaller goals (word quota every week).

Perhaps you can try it too. You may have a book 52 weeks from now, even sooner!

**NB: The book I talked about in the above article was released last March 15, 2004 and is now available on Amazon.com and other online and offline bookstores. Grab a copy from Amazon.com and get free unlimited access to the WeeklyWrites.com Exclusive Members Area that features over $250 worth of goodies!

=> http://www.amazon.com/exec/obidos/ASIN/0971079676/

For excerpts, reviews and what you need to do to become a WeeklyWrites.com Exclusive Member, just head on to http://weeklywrites.com

About The Author

Copyright (c) 2004 Shery Ma Belle Arrieta-Russ

Shery is the creator of WriteSparks! - a software that generates over 10 *million* Story Sparkers for Writers. Download WriteSparks! Lite for free - http://writesparks.com